Exquisite Soapstone Waterfalls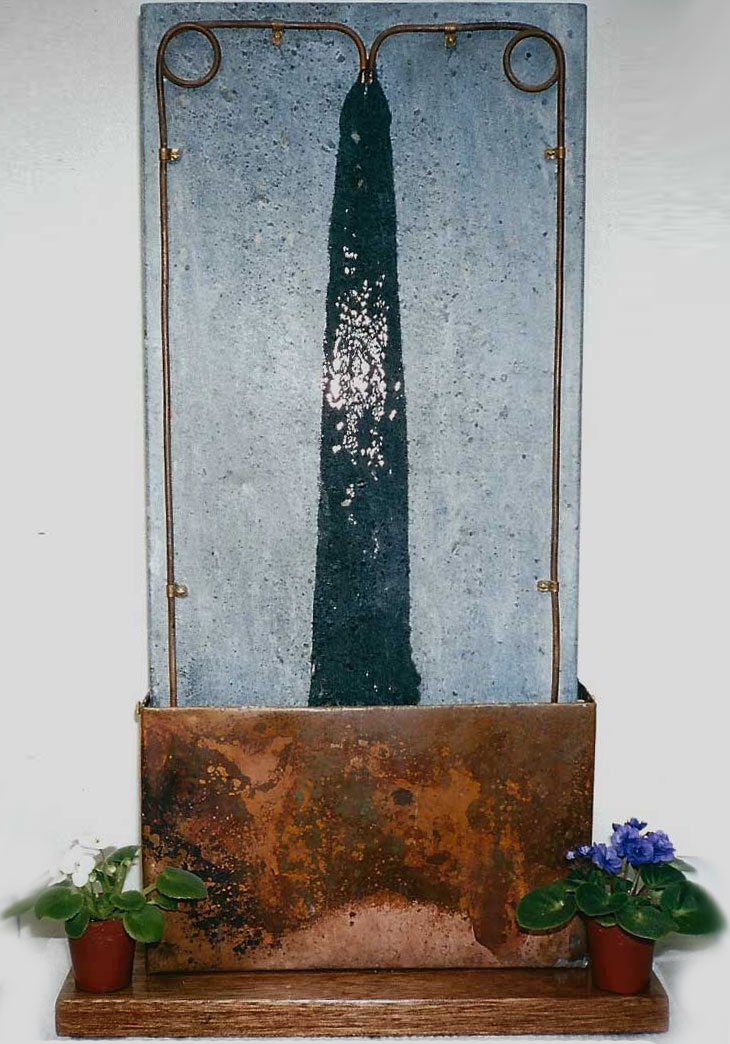 Soothing, Elegant, Timeless…
The essential ingredients come together in each of our original waterfall creations…combining hand selected imported Finish soapstone and wall brackets made from Philippine plantation-grown mahogany with locally handcrafted, naturally patina copper water tanks.
Whether used for decoration or for aroma-therapy, people enjoy our waterfalls' architectural, functionality and decorative adaptability. We welcome you to our studio and encourage you to explore while you learn more about this unique addition for your home.
Every Detail Says Yes…
Made with hand selected soapstone imported from Finland – each stone chosen for its natural variegation in texture and color, finished with a rooted detail. The wall brackets are made from Philippine plantation grown mahogany – grain details on the mahogany are matched with each soapstone piece for visual harmony in every finished waterfall.
The handcrafted copper water tanks gain their patina by natural exposure to the elements; no chemicals are used to enhance our tanks. Our waterfalls use premium, European CE rated water pumps which provide years of enjoyment and reliability. Designed and engineered for easy assembly to produce the soothing "bubbling brook" sound; an Assembly and Care Guide is included with every waterfall. Each waterfall is a "work of art" as every soapstone piece is naturally unique. The waterfall may also be used for aroma-therapeutic applications – a small amount of essential oil or extract can be added to the water for a pleasing variation.
Approximate price range of $495.00 to $2,150.00
Dimensions: 32" High X 16" Wide at Base